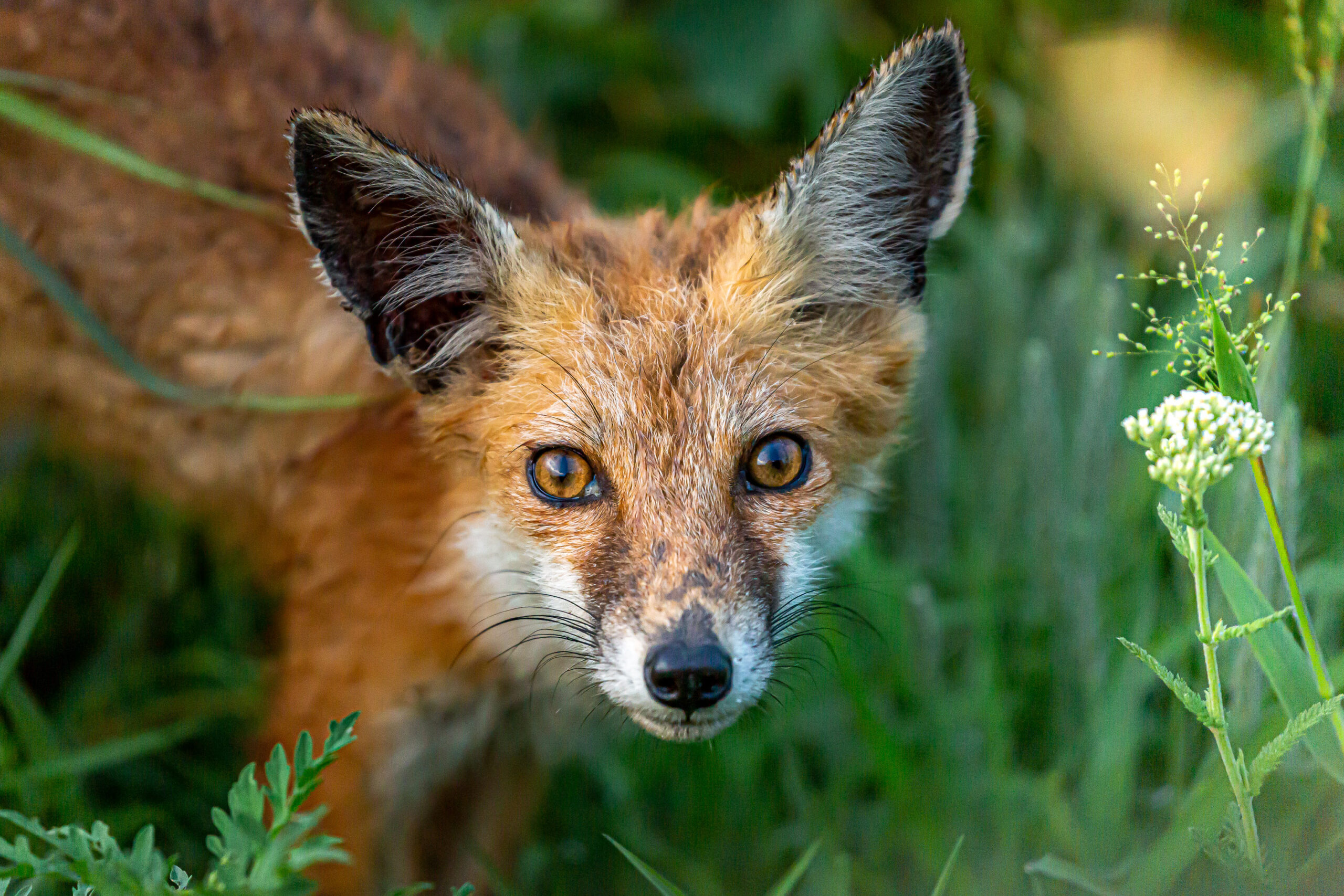 07.06.19 | A Foxy Photoshoot
Erin, Ella, and I arrived to Bombay Hook just before sunset on Saturday, July 6th hoping to photograph some wildlife before dark. Minutes before arriving, we were met with torrential rains (although nothing like what came through DC today!) Thankfully, the rain cleared up as we arrived to BBH, and we were ready to start making our way around the massive pools near Delaware Bay.
And wouldn't you know it, around the first bend of the second pool – not one, but two – young, extremely comfortable foxes! Be sure to click any of the images below for full-resolution versions.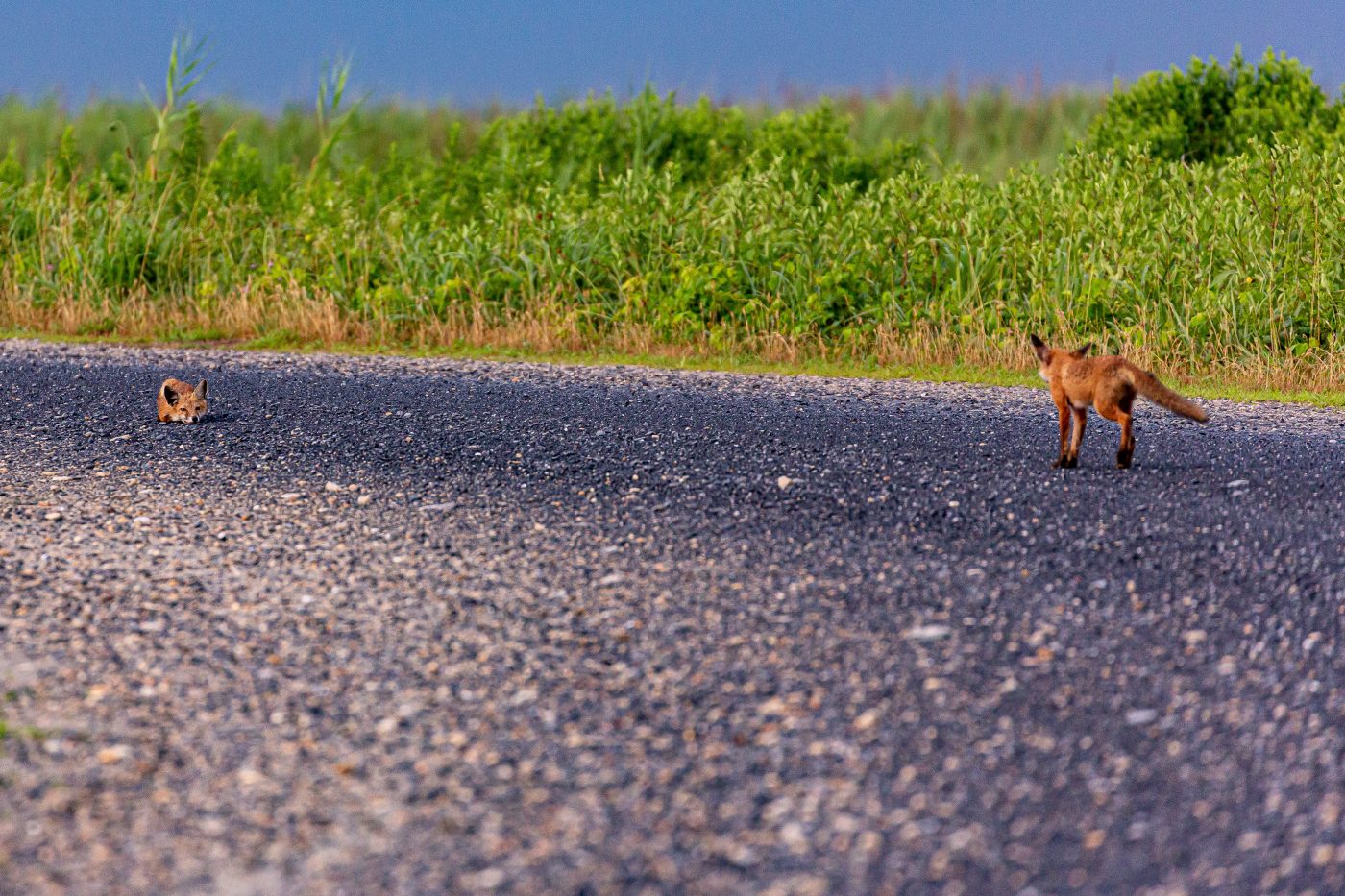 We've seen multiple sets of foxes in past visits to BBH, but this was the longest time time spent photographing them. After a brief rest (see above), the first fox ran down the road and of of sight. For these first few seconds, unsure of how long they'd stick around, "click-click-click" went my shutter – this rapid succession of pictures was also out of excitement, as this was my first real fox sighting of the year.
The second fox hung around for a little while, hopping back and forth between the road and the grass, seeming to ignore the horseflies (they were harder for me to ignore).
I'd love to lie and say the image below is being perfectly backlit by the sun, but… it's just our car's headlights. Apparently I was so giddy, I jumped out of the car without turning off the lights – although I did manage to get into park. Before long, the fox decided it needed some puddle-water, and so this image was created.
By this point, it was clear the fox wasn't spooked or going anywhere soon, which definitely made me relax and focus on anticipating the fox's movement in order to be in the best possible spot for the next shot. Below are a few of my favorites from the fifteen minutes or so I was able to spend with this fox.
And then, within the span of a minute, I took my absolute best shots (IMHO) of the day. And interestingly, it wasn't a "low angle shot" like I usually go for – just me, slightly above the fox, click-click-clicking away, and him, slightly amused and maybe still wondering if I would give him a treat… (that would be a no…)
Thanks for stopping by and checking out the images – it was a special time I won't soon forget, and I look forward to my next trip to BBH.  Maybe I'll even photograph some birds! 😉