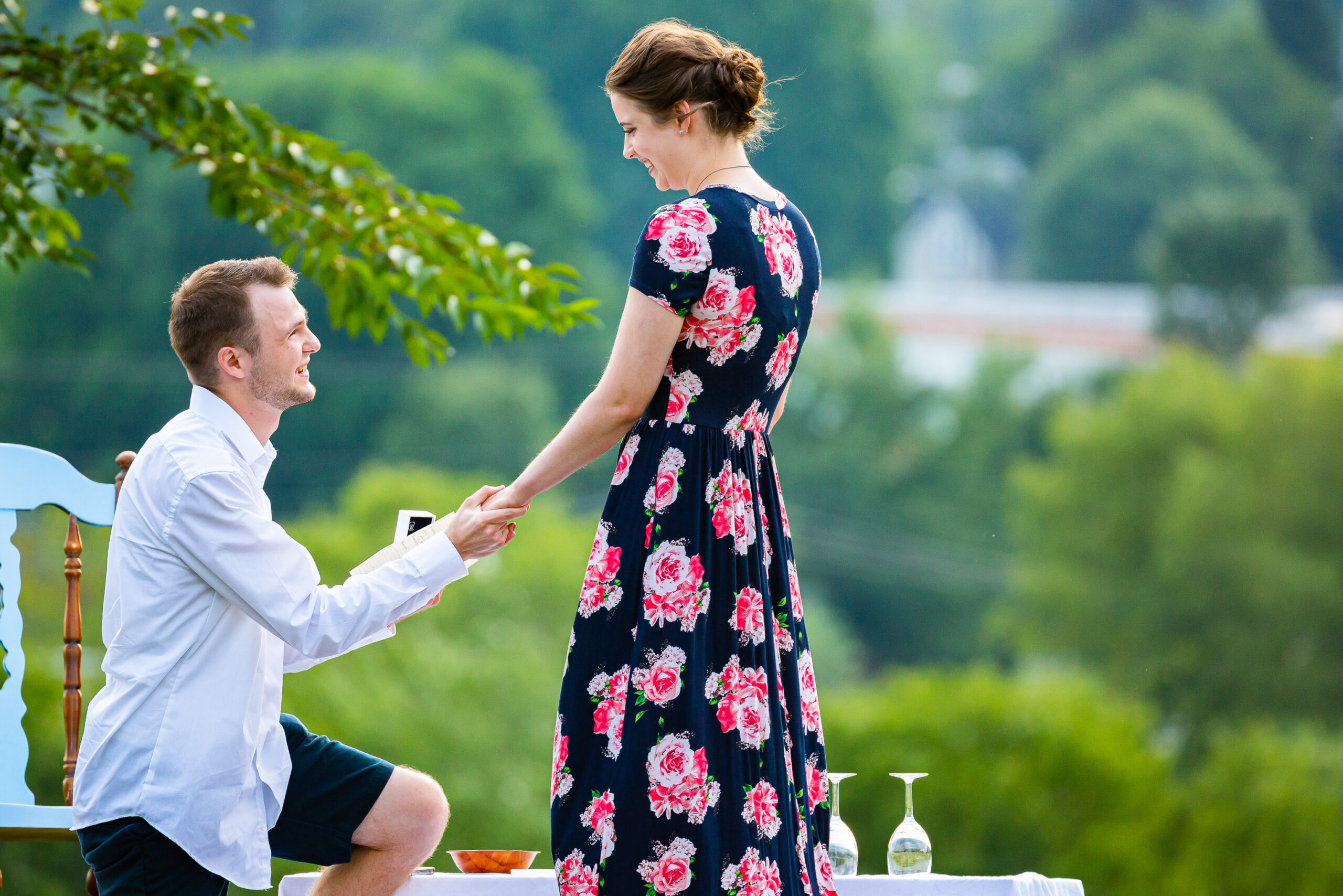 Carolina & Josiah Engagement | 07.27.19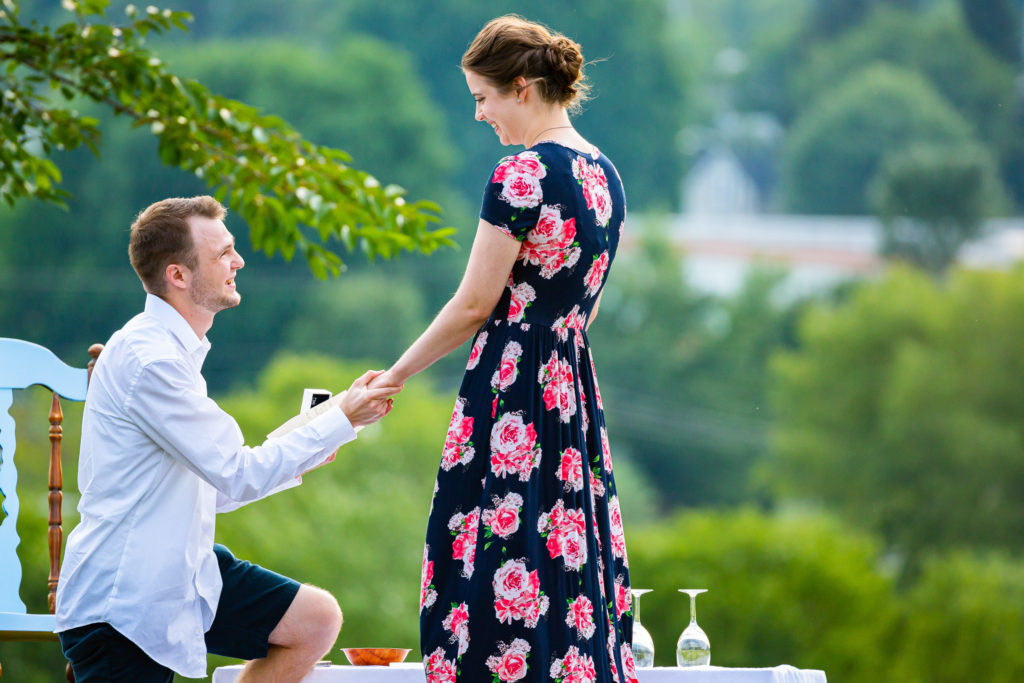 At the end of July, we had the privilege to photograph Carolina & Josiah on a very special day.
Concealed by bushes and behind Josiah's Mustang, we did our best to stay hidden from Carolina while taking the best shots we could. The above was during the actual engagement; our "reenactment" afterward didn't come close to matching this real, genuine moment.
Josiah reads to Carolina in the golden light, and also spots the photographer for a moment.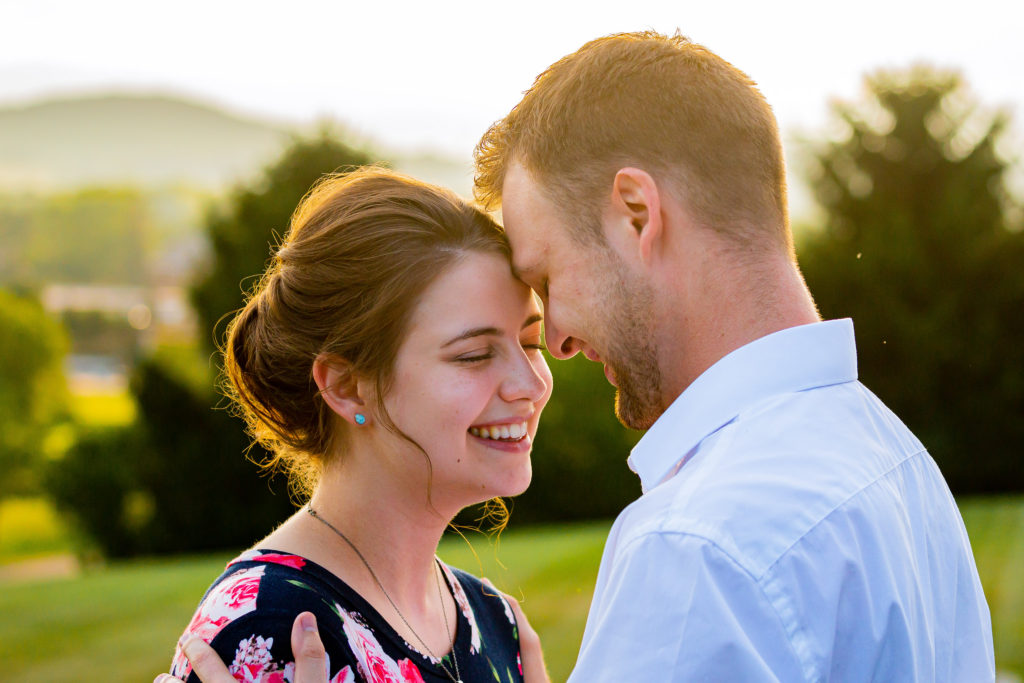 Afterwards, we spent a few minutes taking some candid shots, before letting Carolina & Josiah enjoy a home-made dinner together. Congrats, you too! Thank you for letting us be part of your engagement… and we look forward to capturing images of another big day soon 😉
Daryl & Erin